Damas y caballeros: pónganse los audífonos (si los tienen), y cierren los ojos porque hoy día vamos a recordar las mejores canciones de la primera década de este nuevo milenio.
Gracias por la presentación, la próxima hazlo mas convincente, como especialista en música necesito mayor bombo como si fuera un dignatario de la político. Ok, empezamos nuestra cita correspondiente para el mes de agosto (ya sabes que ahora hacemos dos selecciones por mes.
En los 80s hicieron furor con su música en plena era del New wave ingles, sin embargo en los 90s no se quedaron atrás. En la década que paso también nos deleitaron con su estilo. Del álbum Astronaut realizado en octubre de 2004 tendremos el single "What happens tomorrow". Aqui en Peru se oyo en una sola radio en 2005.
La guapa chica que adorna este blog viene de Australia y se llama Natalie Imbruglia quien ademas es actriz. A finales de los 90s sonó con fuerza. En 2002 volvió a la escena musical con su álbum White lilies island. En 2002 oímos en algunas radios la canción que se extrajo de este material: "Wrong impression".
En 1999 la banda escocesa Travis lanza su segunda producción discográfica al Reino Unido The man who, pero en 2000 recién fue estrenado en Estados Unidos. Durante aquel año roto en algunas radios el single que se extrajo Why does it always rain on me?" el cual se convirtió en hit muy requerido.
2004 fue el año. El sonido al oírlo nos sedujo. Nos enteramos que eran un trió, que su primera producción era Hopes and fears y que carecían de guitarrista. ¿Los reconociste? Son los ingleses de Keane, quienes nos presentaron su primer single "Somewhere only we know". Temon.
A principios del nuevo decenio, el cantante escoces Rod Stewart ya había abandonado su look rockero para ponerse el frac y cantarle a los clásicos elegantes de siempre del cancionero estadounidense. Para ello lanzo dos álbumes de covers cuya serie se llamo The great American songbook 1 y 2. En 2004 publico el tercer album. Cabe destacar que cada disco conto con la ayuda de algunos conocidos interpretes asi como arreglistas quienes dieron le un toque mágico. Entre los cuales contaron con Stevie Wonder para el tema "What a wonderful world", cuyo estreno como single se dio a finales de aquel año.
Era noviembre de 2002. Todavía el sol se hacia aparecer en intervalos en plena primavera. Encendi el vetusto walkman Sony. Sintonice una emisora y unos latinos acompañamientos, una reconocida guitarra característica acompañada de una joven voz femenina captaron la atención de mis oídos. Eran el maestro Carlos Santana y la novel Michelle Branch en el tema "The game of love" del álbum Shaman. Rápidamente se posiciono como la canción del año, ademas de ganar diversos premios en 2003.
Fue a mediados de 2005 cuando veía un canal musical chileno en hora matutina que me impacto un vídeo. Con su sola melodía inicial me envolvió. Resolví buscar mas de aquella agrupación. Eran los estadounidenses de The Flaming Lips liderados por el frontman Wayne Coyne, que en 2002 lanzaron su décimo álbum de estudio llamado Yoshimi battles the Pink Robots. De ahí se desprende la canción que les hablaba: "Do you realize?"
En aquel mismo año en algunas radios se pudo oir la voz de un adolescente británico llamado Gareth Gates. Su historia es inusual porque a pesar de que luego estudio canto antes sufría de tartamudez. Pero su ímpetu pudo mas y se presento al programa Pop star en donde quedo en segundo puesto. No obstante, ya había encandilado al jurado y pronto sacaría su primera producción What my heart wants to say. Tres singles salieron de ahí y el segundo es la canción en cuestión: "Anyone of us (stupid mistake)".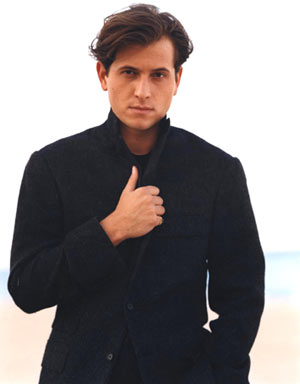 En 2007 otro joven, pero de Estados Unidos, educado en la musica jazz, nos presento su álbum East of angel town y el tema que se desgloso como single fue "Goodbye Philadelphia". Aquí no llego a oírse pero si en Chile.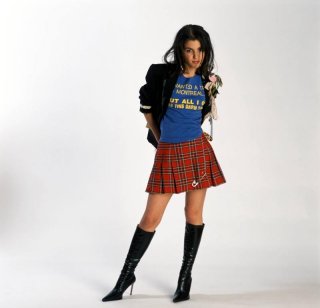 En 2005 quede prendido de una voz suave acompañada de suaves melodías. Supe que ella era la cantante de origen georgiano que se nacionalizo estadounidense Katie Melua. El track numero dos "Nine million bicycles" del su segundo álbum Piece by piece fue la mas solicitada por aquel entonces. Razones no les faltan porque es una bella canción.
En 2002 se estreno en los cines peruanos la pelicula Stuart Little 2, que es acerca de un ratón tierno que vive con una familia humana y le suceden inesperadas aventuras. Para el soundtrack estuvo la cantante canadiense de angelical voz Celine Dion con su tema I 'm alive procedente de su album de estudio A new day has come.
La estadounidense de California Katy Perry salto a la fama con una canción pop que estuvo en alta rotación en las emisoras radiales. Muchos pensaron que solo era un one hit wonder, sin embargo dio la sorpresa cuando del álbum de 2008, cuyos temas fueron casi todos compuestos por ella, One of the boys despegaron mas éxitos como la que ponemos para ti. La romántica "Thinking of you" que se dejo oír en 2009.
Esperamos que este viaje por la primera década te haya encantado como a nosotros. Pronto mas sorpresas, amigos visitantes. Quédate con nuestro blog. Bye.